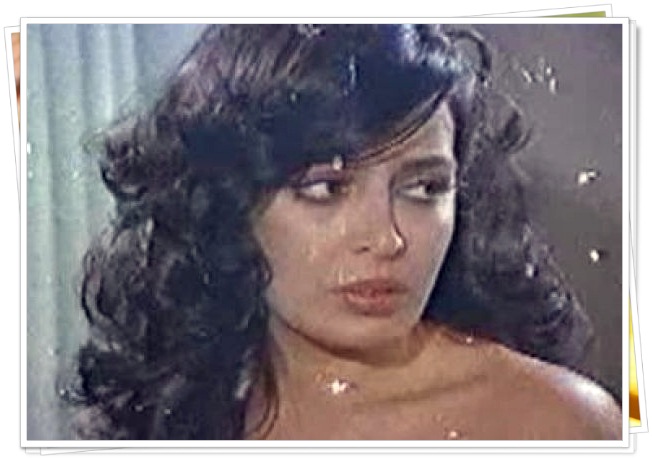 Definitely the most famous and desired actress of Turkish Erotic Cinema ever was Zerrin Egeliler by her empirical approach and ease in acting and typical Anatolian female physical characteristics.
She made 60 films, from 1977 to 1981; 21 of them were made in 1978 and 37 were in 1979. She liberally stripped, freely made love just like her colleagues; shuffled comedy to melodrama, played with famous actors, such as Bulent Kayabas, Hadi Caman, Aydemir Akbas and Semsi Inkaya..etc. Although she played in any kind of roles; she mostly played the prostitudes and insatiates. An innocent country girl, she plays (Can Hatice, 1978 – Madrabaz, 1979), raped (Ucurum, 1978), inveigled her handsome neighbour (Yasam Kavgasi, 1978), a hot housemaid (Yedi Yurekli Saban – Capkinlar Krali, 1978), a chiseller (Acemi Dolandiricilar, 1979), an adulteress (Ahlaksiz Utanc, 1979), a kidnapped bellydancer (Ah Aman Of, 1979), a daughter of a labourer (Bal Badem, 1979), a mentally deficent girl (Canın isterse, 1979), a woman, changing her gender (Minnos, 1979), a lesbian (Kadin Isterse, 1979), a mistress of a private house (Surtuk/Hayat Kadini, 1979), and mostly a prostitude (Gunahkar Kadin – Lekeli Kadin – O Kadinlardan Biri – Alev Skandal, 1979). Zerrin Egeliler became a brand, and some filmmakers used this brand as an accessory or a name on film's credits in cheap movies.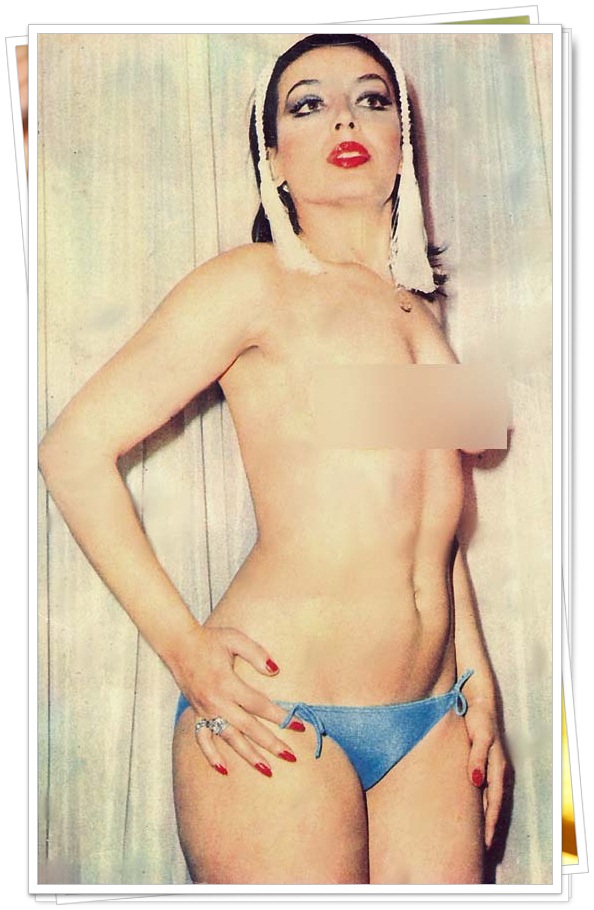 Zerrin Egeliler perrformed a supporting role on Kimbilir (Temel Gursu, 1981), featured Kibariye and Fikret Hakan as leading roles. This was Zerrin Egeliler's last film, afterwards she has forgotten her erotic film diva career, and married with a night club boss and settled in Bursa.
However she mostly played the leading role, she has only appeared naked in a few scenes, or making love on some films. For example; on the film, Carli'nin Kelekleri (1978), which was an allusion of Charlie's Angels, she has appeared in bikinis or fully naked on a few scenes; but mostly appeared sitting, standing, smoking, hanging around (dressed) as an accessory on the background. On the film, Kadersizler (Aykut Duz, 1979), which was not an erotic film, but supposed to be a downtown story; she fulfils all the expectations as a hot-erotic film star, but somehow she doesn't appear in the first half of the film. Zerrin Egeliler, as Sermin gets naked, makes love; but she never goes to the foreground; as it is not expected anyway.
On the film, Yedi Yurekli Saban Capkinlar Krali (Director: Yavuz Figenli, Scenario & Leading Role: Aydemir Akbas, 1978) we see Zerrin Egeliler as Zehra the housemaid in the 2nd half of the film. First she stays in the background, but then she gets closer with Saban (Aydemir Akbas) and starts to answer the expectations; she gets naked, she makes love. As an Erotic-Comedy, the film dressed with jokes, peculiar to Aydemir Akbas; but it also fulfils its function by bunch of scenes with naked girls and mostly by Zerrin Egeliler's performance.
We see the "Real" Zerrin Egeliler, as a hot, passionate woman on Onsuz Olamam (1978). This is a very economical film, passes in a house with 2 bedrooms, 1 bathroom and 1 living room, with 3 performers.
Zerrin Egeliler shows the best performance of her career on Sevmek mi Olmek Mi? (Director: Cetin Inanc, Scenerio by Engin Temizer, 1978); she is totally nude during 70% of the film. The film has been made in a limited place and with limited performers, just like the other Cetin Inanc productions. But in spite of (or thanks to) all its exorbitance, you can see the effort, put in. If the film was forgotten, it would be definitely qualified as a "Cult Sado-Maso Film", but it wasn't. It exceedingly answers all the expectations of a sex film fan; but it's also like a violence show full with thriller time to time. Sex and blood; it starts like a nightmare full with savagery and erotism together, and continues the same concept as a unique example of Turkish erotic cinema.
So Zerrin Egeliler becomes a "brand"; sometimes as a star and sometimes as an accessory. She has always been compared with one of the other erotic cinema star; Arzu Okay. On the contrary to Arzu Okay, who represents the image of innocent teenage girl, natural sex-appeal, the lover ever dreamed; Zerrin Egeliler represents wild-hot-sexy-passionate woman image.
Zerrin Egeliler is the next generation of Muhterem Nur – Turkan Soray école in turkish erotic cinema. First of all; she is in the same line with this école by her physical characteristics; the same buxom body, the same wet lips, the same inviting gaze… But in spite of her fascinating strong feminine attributes; she is the woman-subject, who accepted the dominance of men, and kept stay in the limits of this dominance; who is always under the influence of man-subject's dominance during the sexual intercourse.
* Quoted from Cem Bakir, Kadir Kivilcimli, Altay Akturk and Sahin Uruk's "Ahlakin Mutemmim Cuz'u Pornografi" (Pornographic Component Parts of Morality)